UPIC YARD
OUR DEPARTMENT HOURS: Monday to Friday 8 am to 4:45 pm, Sat. 9 am to 2:45 pm.
Our friendly staff is here to help you. We are here to give you the best deal possible.
YOU MUST BE 16 OR OLDER TO ENTER THE U-PULL-IT YARD. PROPER SHOES ARE REQUIRED FOR THE UPIC YARD, NO SANDALS WILL BE ALLOWED IN THE YARD. PLEASE REMEMBER SAFETY FIRST.
What is the "UPIC Yard"? It is our yard, which is available to the public, where you pick the parts you need.
Our UPIC Yard is open 7 days a week. In our designated UPIC area, customers 16 years and older, are free to roam the yard and remove their own parts. The yard is neatly organized with signs to the GM, Chrysler, Ford and Import sections.
Tires and Rims are left on the vehicles in the yard. Tire sets are also on our Showroom floor.
OUR TORONTO UPIC YARD HOURS
Monday to Friday 9 am to 5 pm, Sat. 9 am to 3 pm.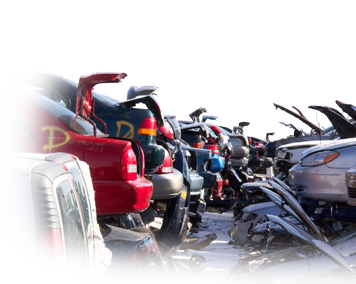 No Comments
Have a question?