TIRES AND RIMS
Tires and Rims are available at our NEW Tire Shop. Visit us in our UPIC yard.
Your visit will start by coming in through the UPIC area to the Tire Shop.
Our staff will assess your needs and help you find the tire and/or rim you need.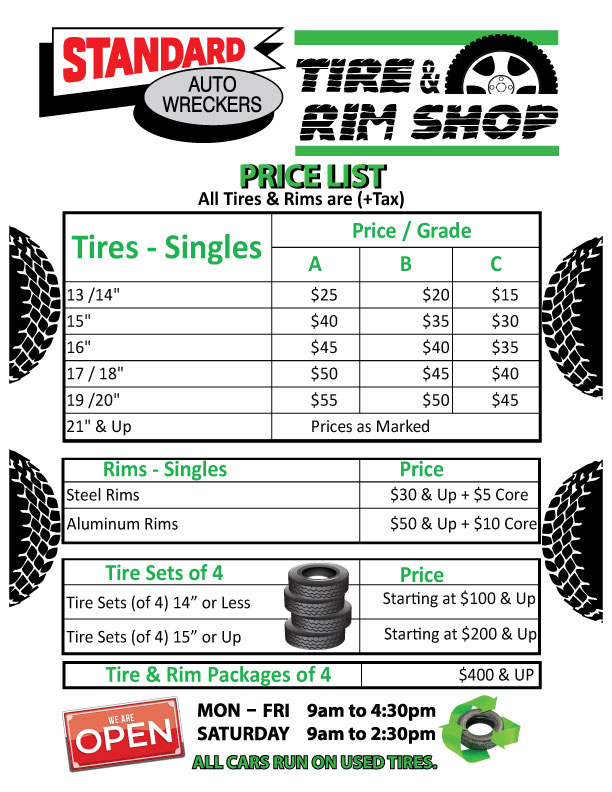 OUR TORONTO UPIC YARD HOURS
Monday to Friday 9 am to 4:45 pm, Sat. 9 am to 3:45 pm.