TIRES AND RIMS
Tires and Rims are available at our NEW Tire Shop. Visit us in our UPIC yard.
You can call before visit 416-286-8686 ext 405.
Your visit will start by coming in through the UPIC area to the Tire Shop.
Our staff will assess your needs and help you find the tire and/or rim you need.
We install on your car at our shop see pricing below. They can balance and install the tire and rim for you while you wait. Installation on loose rims is also available.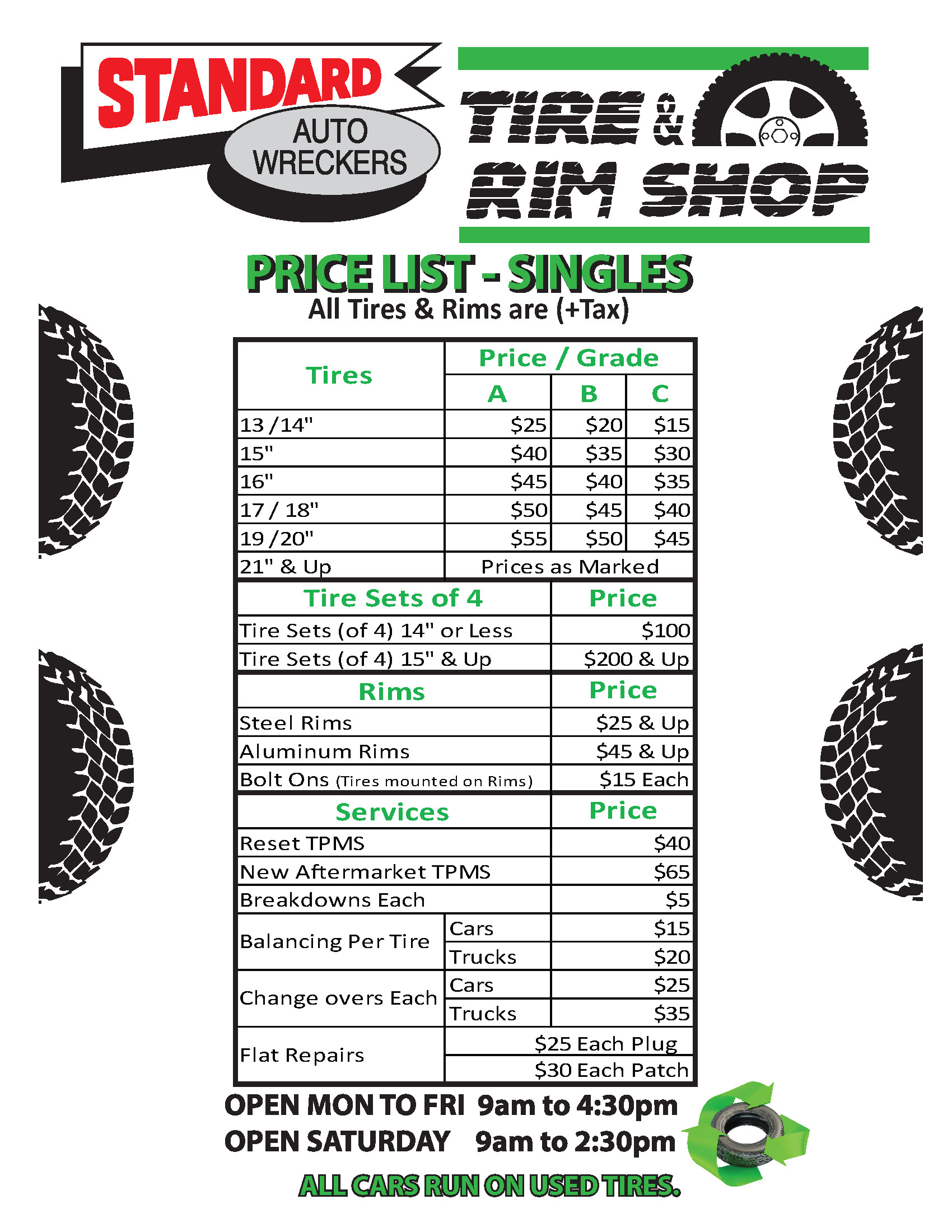 OUR TORONTO UPIC YARD HOURS
Monday to Friday 9 am to 4:45 pm, Sat. 9 am to 3:45 pm.