Folding Car? Fact or Myth
These things are awesome! Ever tried to find a parking spot in New York City? If so, you're probably still looking for one because your car is too big to squeeze into any of those tiny spaces that are available.
You might not have that problem if you had the Hiriko Fold city car, an uber-compact electric car that folds right up to shoehorn into the tightest of parking spots. If news of this pint-sized car quells your road rage with visions of vehicular bliss, brother, you're in luck. The car is expected to hit the market next year.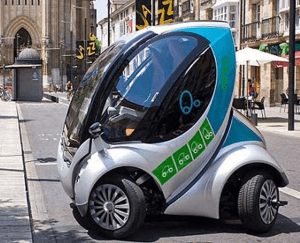 No Comments
Have a question?