Global News Show Filming Crime Reenactment Yesterday
Claude Adams and his crew were out here filming some scenes for 16×9, they are doing some crime reenactment for jewelry heists and needed to smash some windows and film a getaway van.  Pretty cool stuff!!!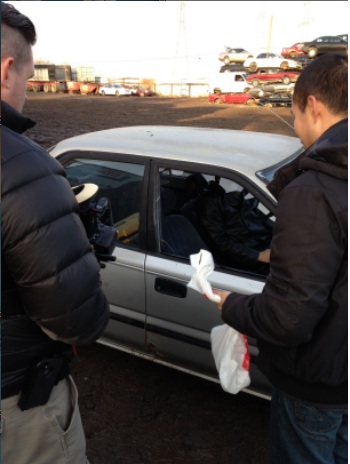 Above they are using candy glass (aka: breakaway glass) to simulate a broken window.
No Comments
Have a question?