Great Email We Received
Dear Mr. Gold,
I would like to express my utmost gratitude for the excellent customer service, provided by your dedicated team members particularly Mr. Chris Courtney and Mr. Lucas Toupin, under your dynamic leadership and fine management.
As a proud satisfied loyal customer, I have been enjoying your products and outstanding customer quality care service since 1976.
I do understand it's a challenge to satisfy every customer, but I also strongly believe that dedicated people quality product and better customer service process makes an enormous difference when it comes to total customer satisfaction.
Customer service staff positive attitude combined with professional automotive knowledge that turn complaints into compliments and a one time visitor into a life time client. Based on my retention, loyalty, and relations with you and outstanding customer service, I am one of your life time clients.
I am extremely pleased with the level of professionalism and personalized service Chris and Lucas has provided during recent purchase process of buying a used transmission. . As results of my complete satisfaction, I continue to enthusiastically recommend Standards Auto Wrecker to all my business associates, family, friends and everyone I speak to.
My sincerest thanks to your team members, Chris and Lucas, for keeping and retaining life time customers for Standard Auto Wreckers, and these fine devoted members of your team with one heart beat are the highly valuable asset to your esteemed organization.
Thank you for your time and supporting our environment by recycling auto parts and serving community needs.
Sincerely,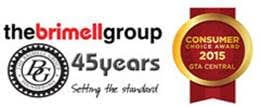 At your service, with pleasure!
Mohammad (Dr.Shah) Shahzad, S.A.E., D.M.P.
(Automotive Engineer & Doctor of Motors)
Manager, Client & Community Relations
TOYOTA | SCION | ALL MAKES PAINT & COLLISION
5060 Sheppard Avenue East Scarborough, ON, M1S 4N3
t: 416.292.2241 x 4110 f: 416.292.5056 thebrimellgroup.com
Setting the Standard Since 1969
No Comments
Have a question?